I was able to clean up a little in the game room this evening. I had to put the SEGA Pack manual back in the box so I took some shots of the Pionner LaserActive stuff for you boys.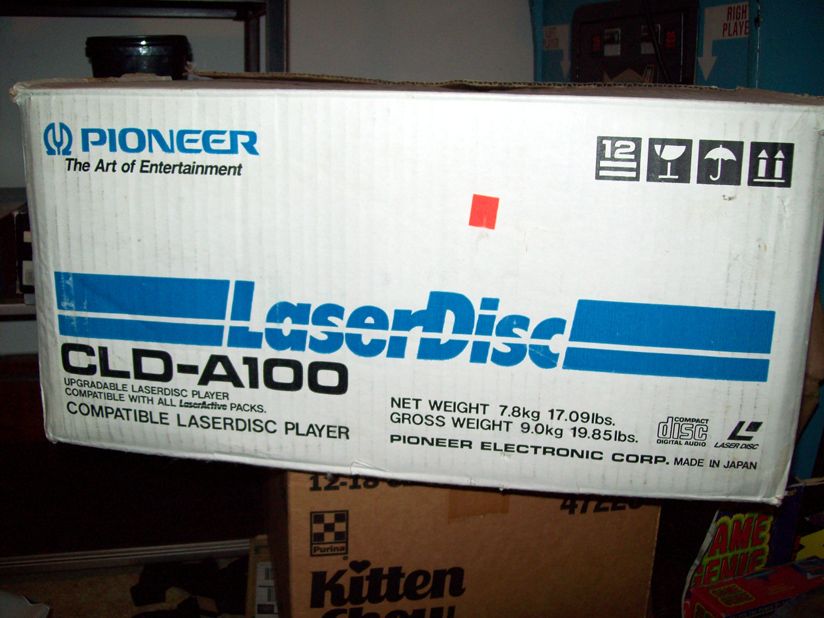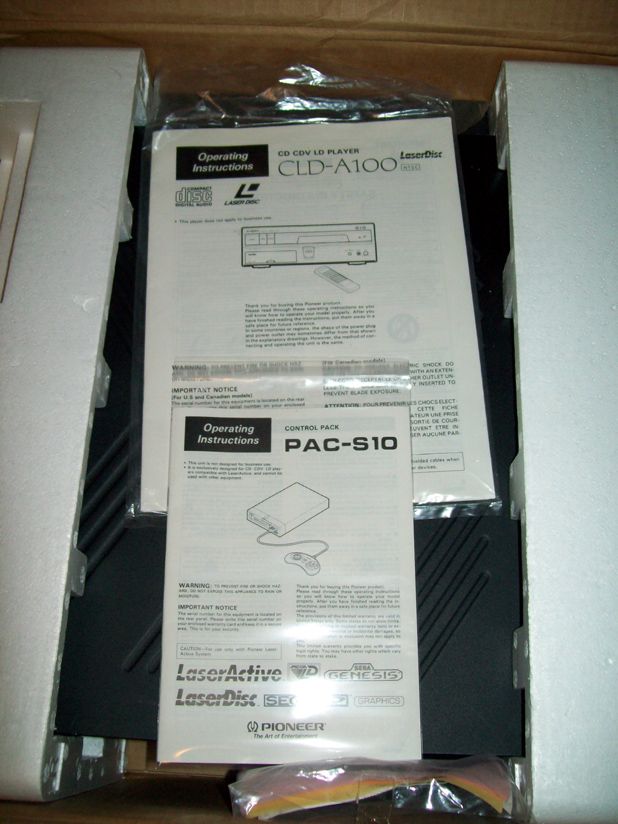 I know, I know, I didn't pull the main unit out but it's a pain. A cool thing that sort-of shows up it the text on the door of the SEGA pack, notice the bright uneven gold shine? Well it's a reflective material that changes color depending on your viewing angle.
Forgive me for not remembering or looking up the proper name for it.