Well, here are some pics of more 3DO oddities.
First up is a version of D that is unlike the retail versions. In the below picture, starting at the longbox and going clockwise, we have the US released longbox version of D, then the Japanese Director's Cut, then the regular Japanese release of D and finally at the bottom of the picture is the oddball.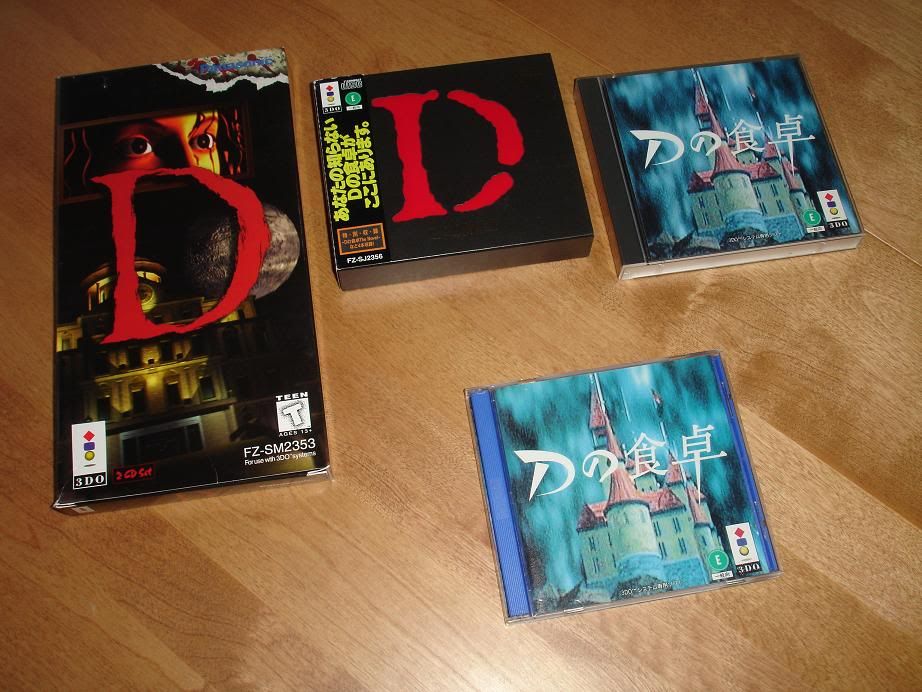 As can be seen in the following two pictures, the disks for the oddball version look completely different from the normal release versions.
I didn't bother digging out my PAL version of D to look at those disks, so if someone has their PAL version of D handy maybe they could take a look at the disks as I don't recall exactly what they looked like.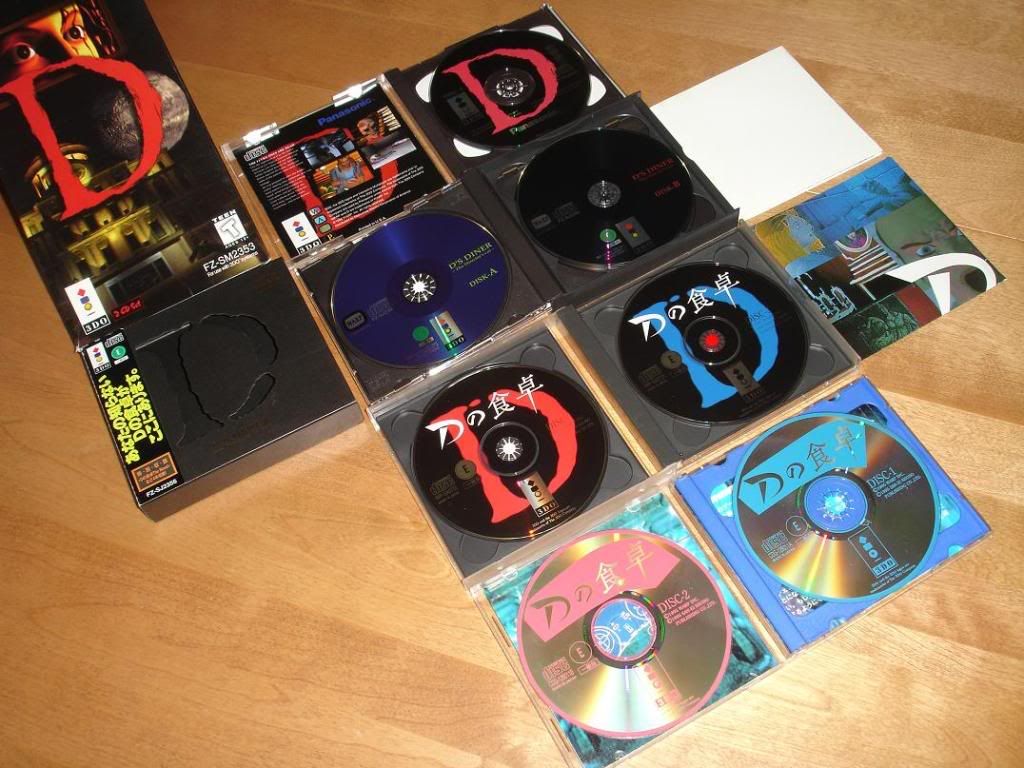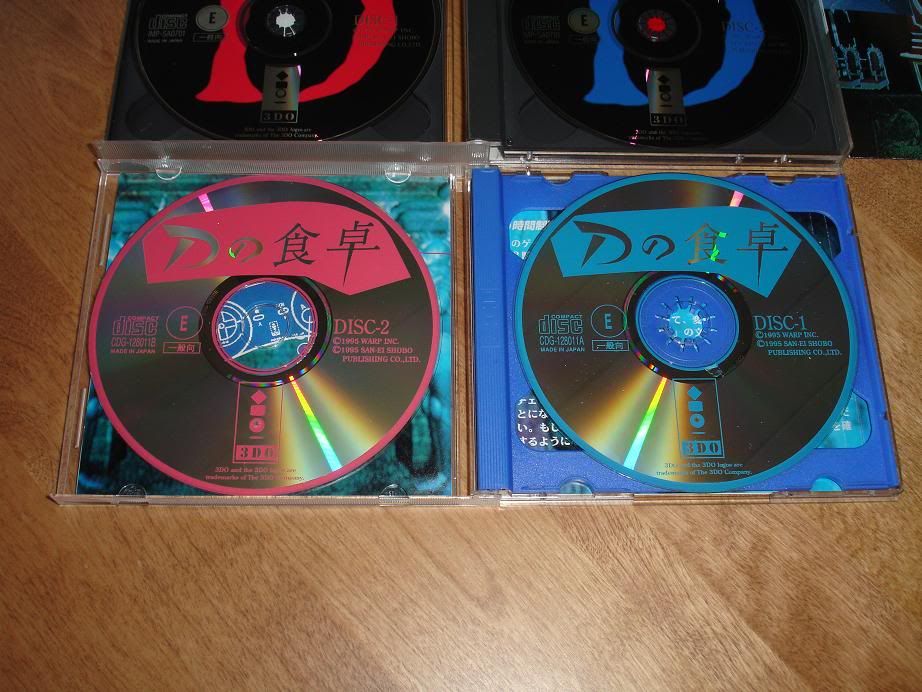 Next up is another 3DO to SNES converter. One day I've got to get a picture of all the different SNES converters I have for the 3DO.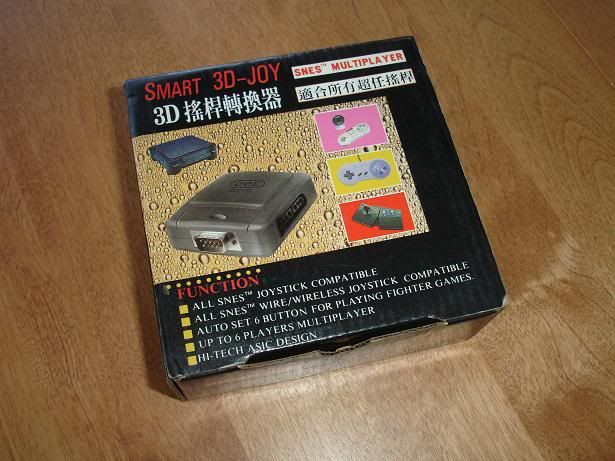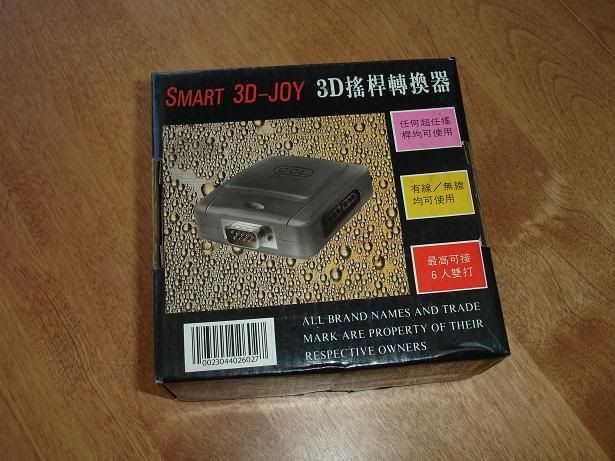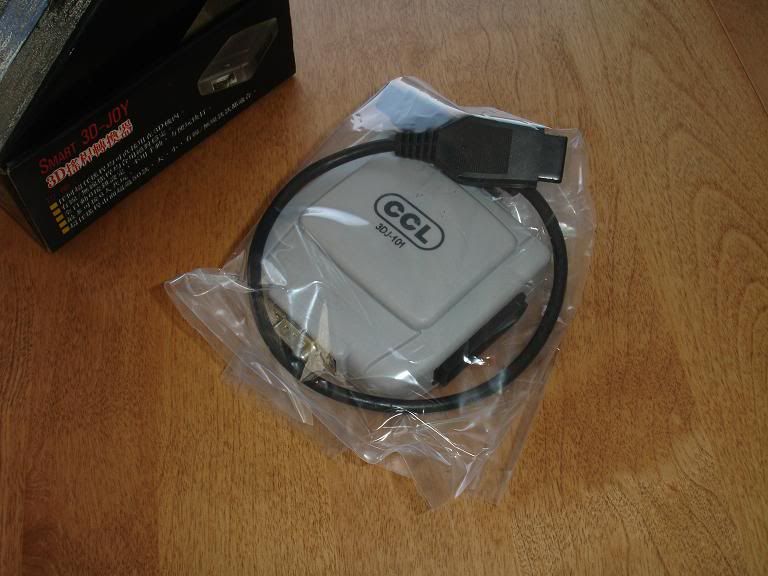 And finally, here is another sampler disk. Actually, the disk I believe to be the same as another sampler, but the manual is different.