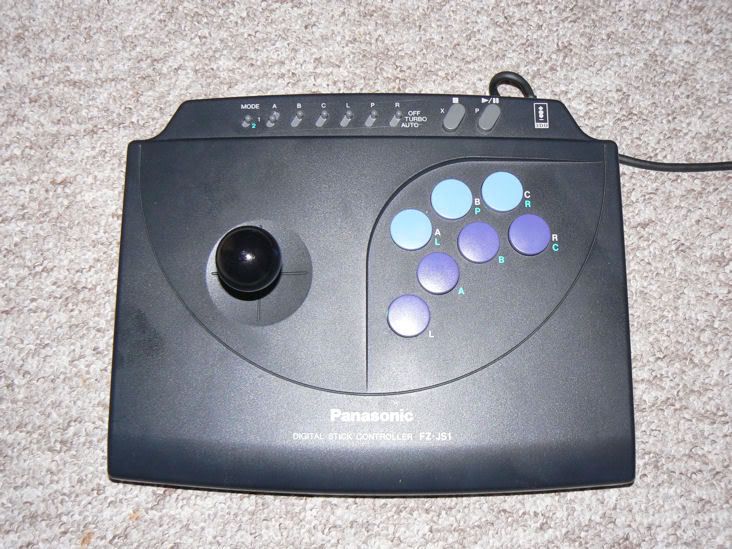 This is surprisingly good, and every game seems to benefit. Not just Street Fighter and Samurai Shodown but the Need For Speed, Road Rash, even Space Hulk. Diagonals - a direction not easily achievable on the original 3DO pad, are significantly easier using this. What that means is Ryus' Hadouken is a piece of cake and getting Gex to jump consistently in the right direction is a breeze.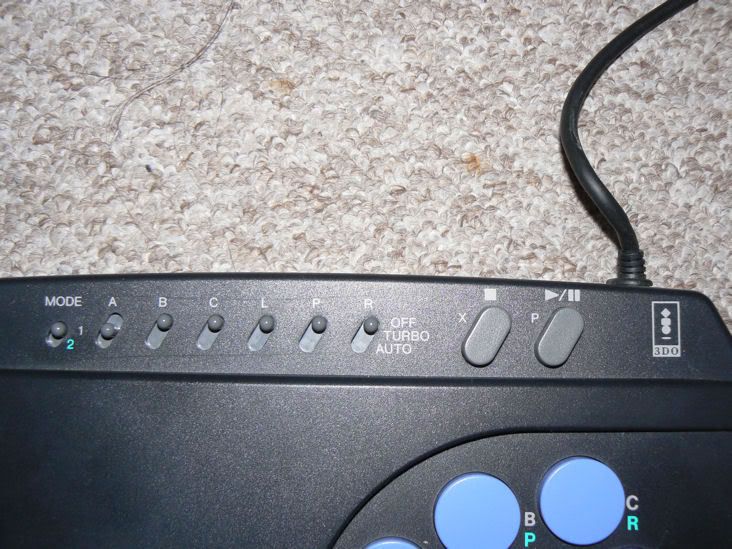 It is just like the Ascii stick for the PSX but tailored - just a little - for the 3DO. The click of micro-switches is as reassuring today as it was 13 year ago. It seems to be made to reasonably high standard. The buttons are arcade size but do feel somewhat light and hollow. It doesn't effect their functioning, it just detracts a little from the overall quality.
It has an expansion slot. Meaning that if you have two, you can experience the nearest thing to Street Fighter II turbo arcade in the comfort of your own lounge.
There is a turbo option, basically, auto fire - I never found a use for this sort of thing but if it floats your boat more power to you.
There are two key layouts allowing comfortable play of both Samurai Shodown and Street Fighter. Both of which use different key combinations you see.
And here it is plugged in.
Behold brethren. As you can see, I've been using it the Trip always envisaged. 3DO, VCD, Memory module and arcade stick. Operating, entertaining and doing fly bird kicks in perfect unison.
I should also point they aren't hugely expensive either but only if imported.
3DO Kid.