And here's your checklist of all seven items that should come in a complete copy of Iron Angel of the Apocalypse: The Return.
Sorry for the oversized images, but I can't figure out how to set image dimensions with BBCode, and the whole process of copy-and-pasting these into an editing application, resizing them, and saving them in the new format, one-by-one, is just too time-consuming. I guess I could have stuffed more items into each photo as I took them, but I keep forgetting that BBCode has this problem.
1) Cellophane seal with Next Generation promo sticker
2) The game long box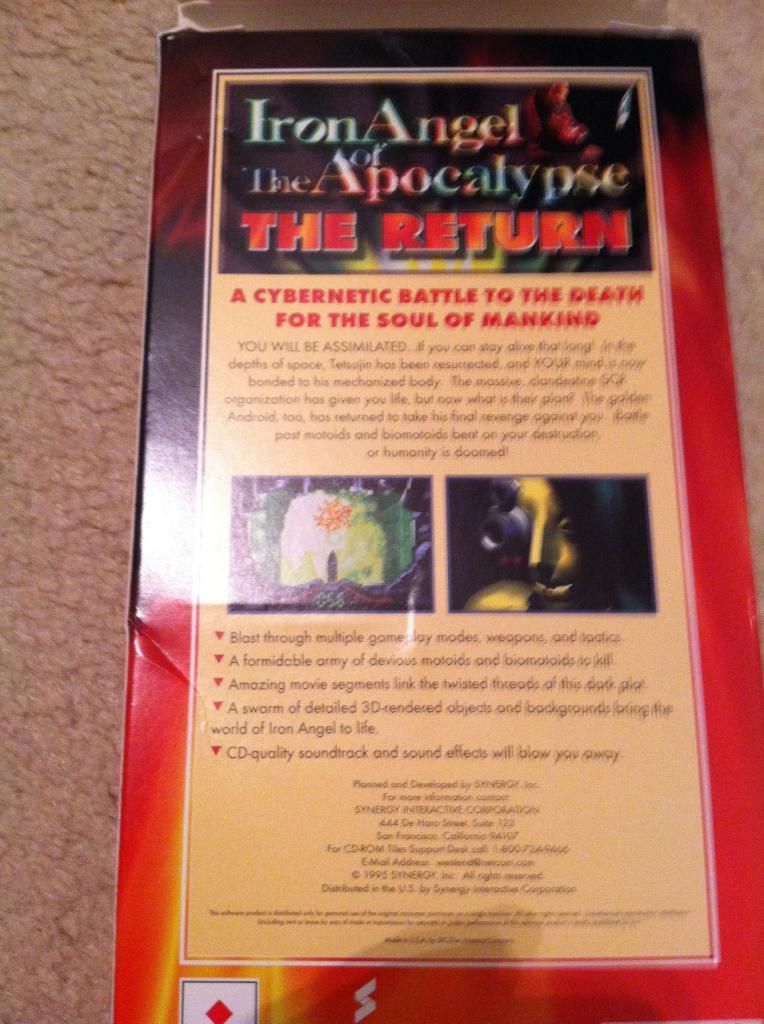 3) The game manual, black-and-white but thick with all the info you could want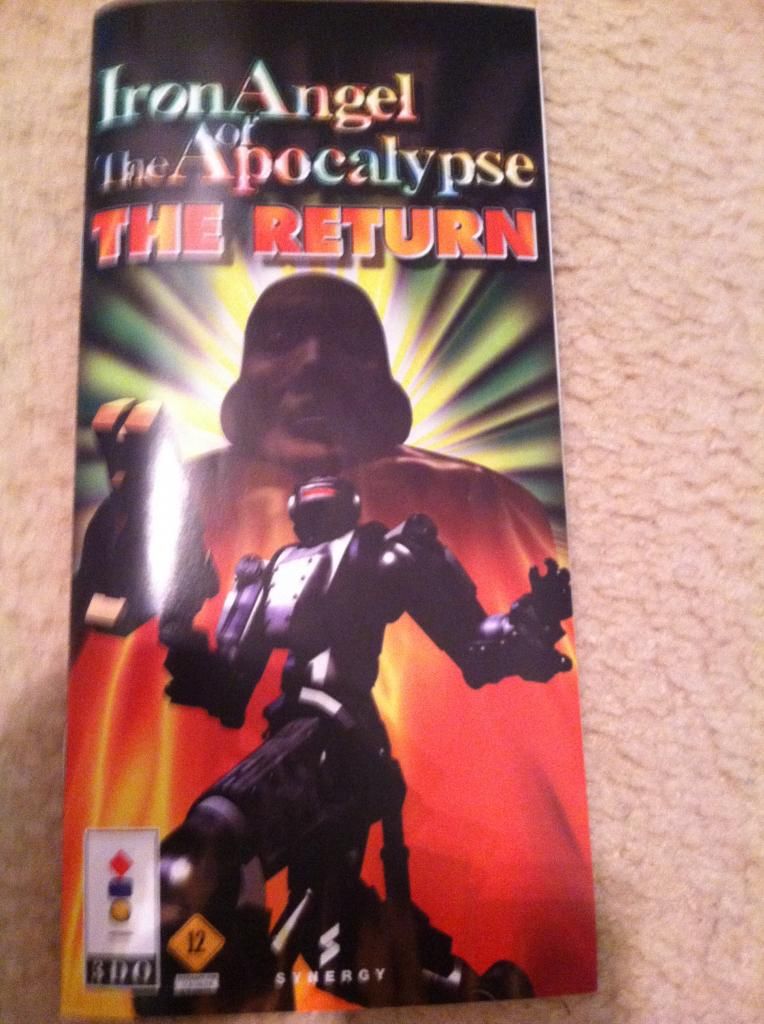 4) Synergy survey postcard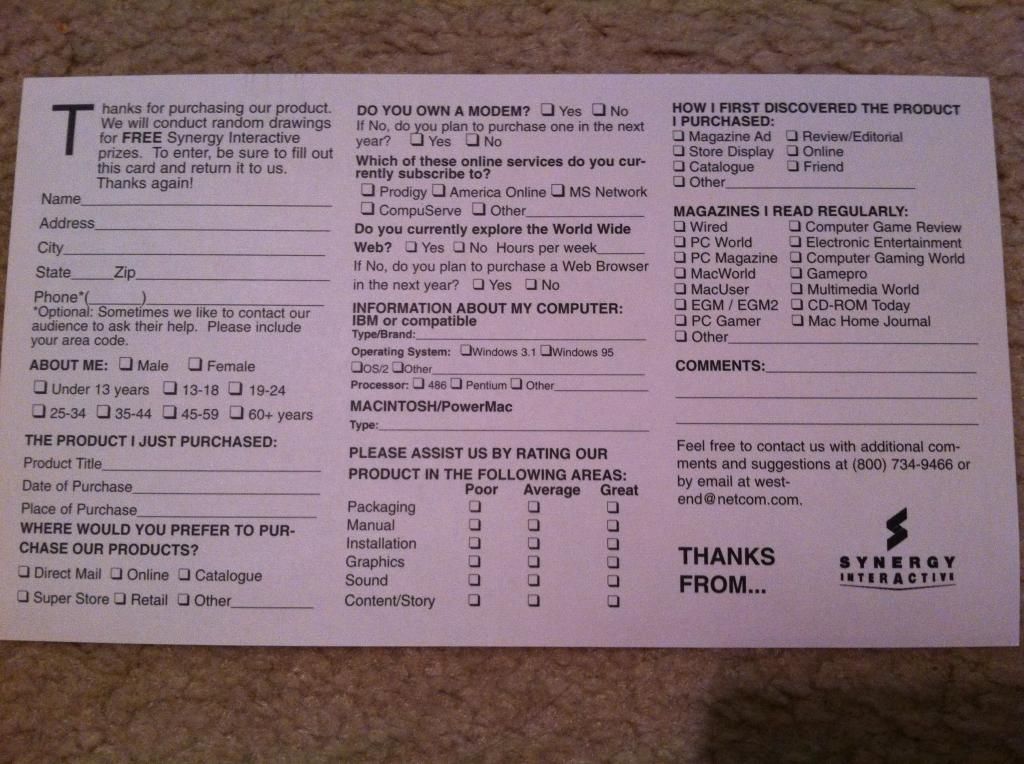 5) Limited warranty from Synergy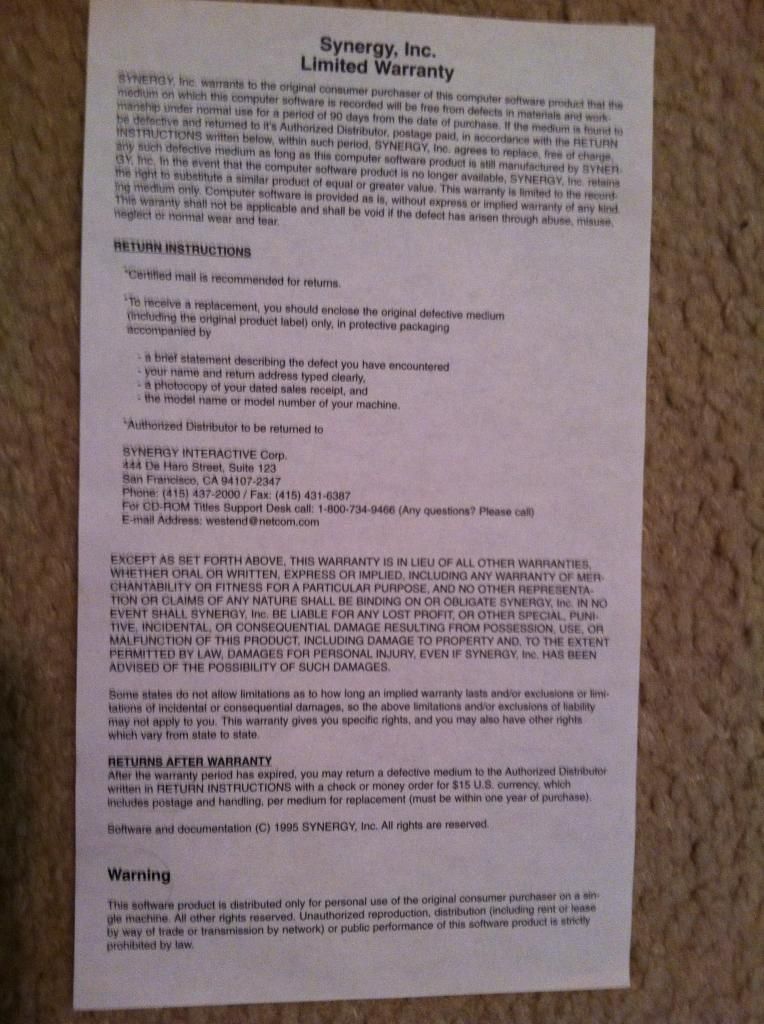 6) The Next Generation promotional offer promised on the cover sticker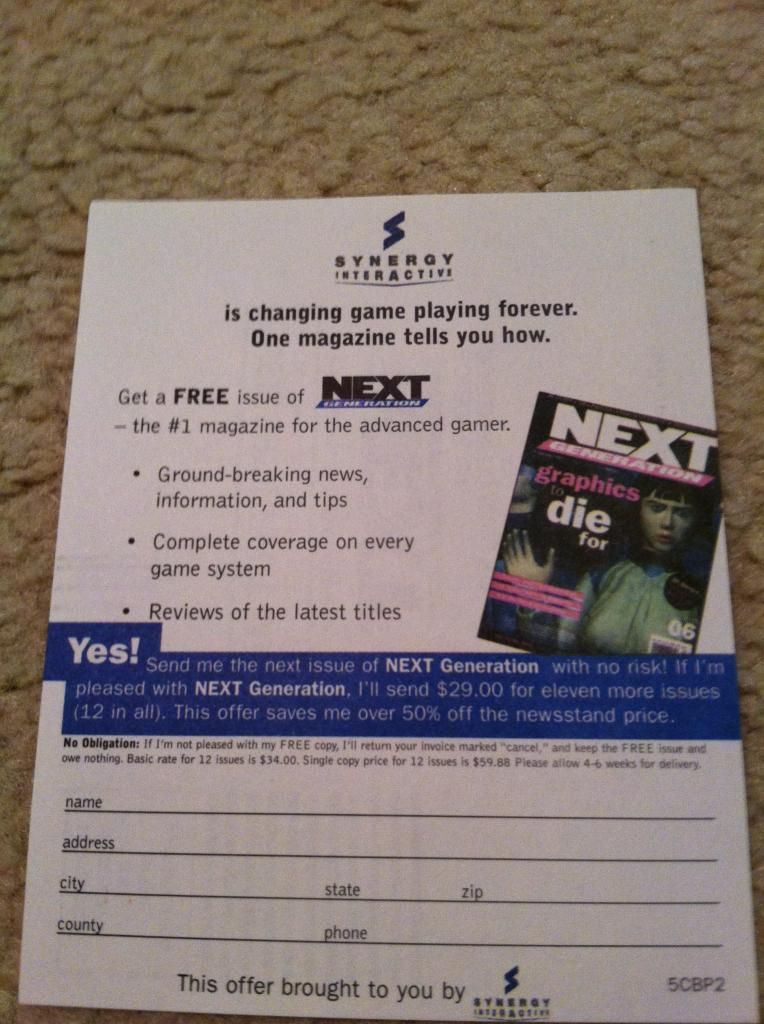 7) Jewel case with the game itself, sealed in cellophane. The jewel case cover is a single sheet with artwork on both sides.