YET ANOTHER LIST BASED QUESTION...
95% of my 3DO titles are the PAL releases. As most hardened 3DO collectors here will already know, pretty much all the PAL titles were released as either double jewel case or single jewel case releases. The only exception I own thus far is Rise of the Robots, which came as a long box release BUT still contained a separate jewel case (with artwork etc) within - meaning I can store the long box away aka out of sight
WHAT I'D LIKE TO KNOW IS...
if anyone has the information available or off the top of their head, is which US titles were released in either:
1) just jewel case or
2) long box containing separate jewel case within (i.e. Doom or SSF2Turbo)
I know it's super overly anal of me, but I plan to pick up some US titles in the future for the 3DO... BUT I don't want any of the games that are simply a long box release with the disc tray being part of the long box itself. For example (courtesy of bitrate)...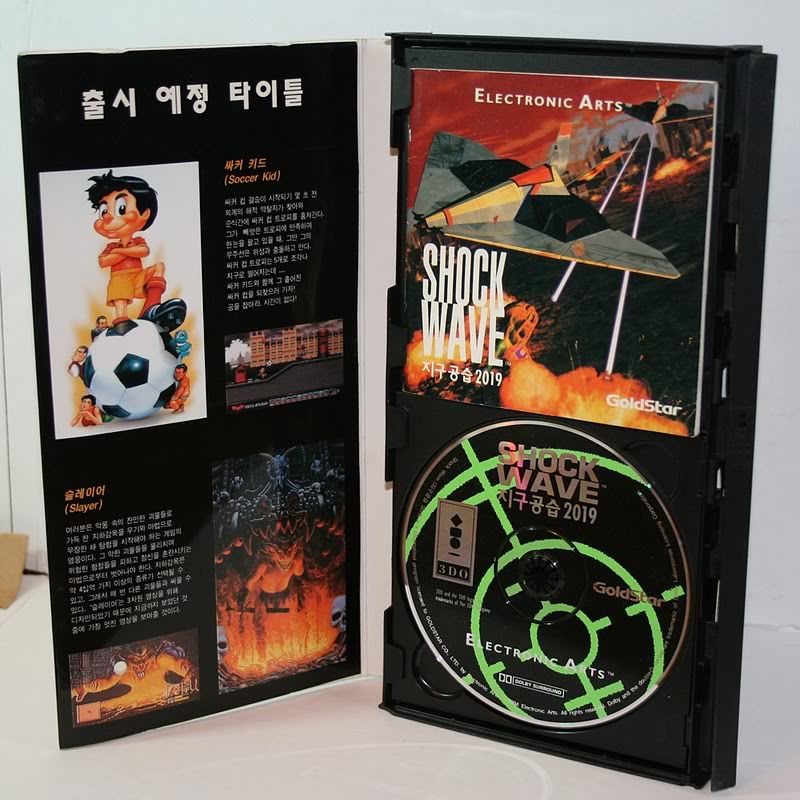 ...don't want any of these if I can help it. But if I have to, I will.
I own Demolition Man and Supreme Warrior and they both come in similar longbox set-ups, but I have to make so because they didn't receive PAL box treatment
-
SO, YEAH...
if anyone has any kind of list of US titles and would be kind enough to highlight which had a jewel case only/contained within, I'd be grateful.
Sorry to be a pin though, as coming from other forums I've been members of for YEARS, I do know how f*cking lame, mundnane and painful such requests are. So I do sympathise