Moderators: 3DO Experience, Devin, Bas, 3DOKid
3DO ZONE ADMIN
Posts: 4683
Joined: Sat Jan 13, 2007 4:21 pm
Location: Cambridgeshire, UK
Contact:
Started playing Snow Job and found this picture on 'Wires' computer. Well, on the
www.3do.com
website on 'Wires' computer...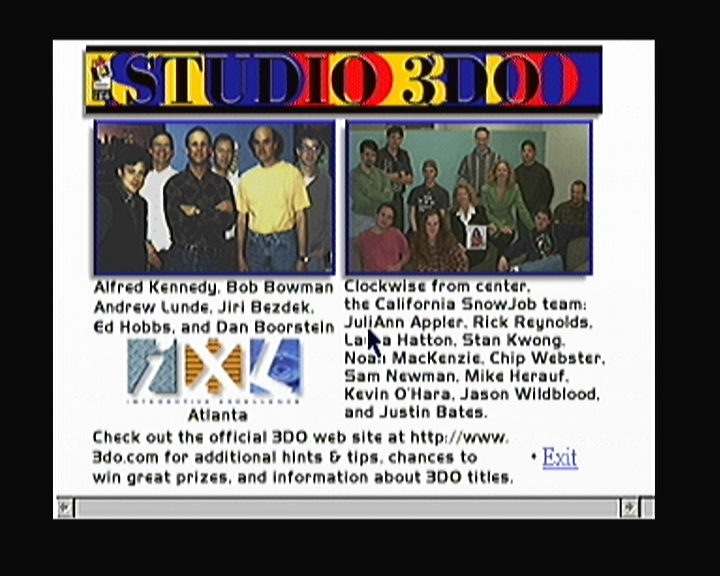 ---
3DO ZONE ADMIN
Posts: 3686
Joined: Sun Jun 24, 2007 8:47 am
Location: U.S.A.
Yeah I remember finding that and being all, "Awww cool!"
"Wait. You don't have a bag of charcoal in your gaming room???"
---
3DO ZERO USER
Posts: 1003
Joined: Fri Feb 11, 2011 12:32 am
Location: United States of America
Nifty. There's a good enough reason for me to pop Snow Job back in one of these days.
---