Hello everybody , good news !
I did a 3DO game homebrew game called Unlucky Pony for the NEO Compo 2013 !
Unlike my previous 3DO games , i tried to be a bit more ambitious for this one
because this is my first 3DO homebrew game which has a story and multiple endings.
At first , i planned to do a 3DO port of Uwol quest for money but that would take me too much time !
So instead i did this small game that i hope you'll still enjoy.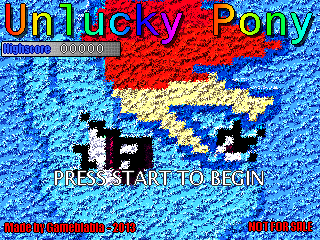 You play as "Rinblow Trash" , a pony who is always in trouble.
In your quest , you will encounter falling poops from the sky and pony haters that want your death.
Will you be able to make it alive ?

Download link:
Version 1.31
Version 1.3
Version 1.2
Version 1.1 (NEO COMPO 2013)
Screenshots :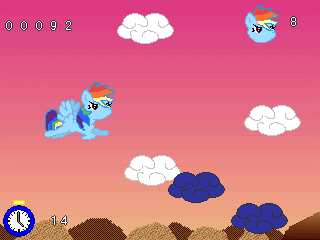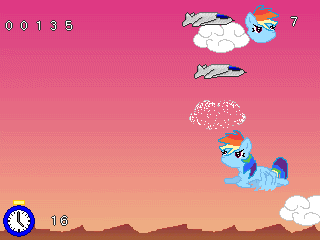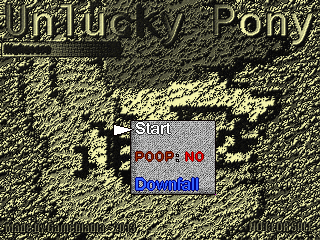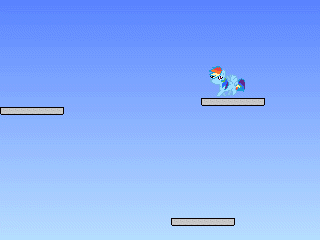 Neo COMPO 2013 post
Oh, and one thing...
Thanks Charles Doty , you deserve all the credits !
None of this would have been possible without you.