Hi everyone !
Sorry for the lack of news , i'm still making 3DO games but at a much lower rate.
Like i promised , it's not a pony game and it's a "port" of Supra KillMinds for Megadrive.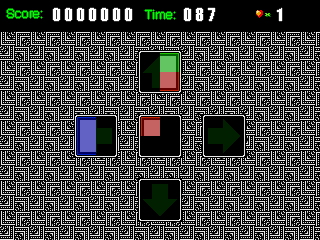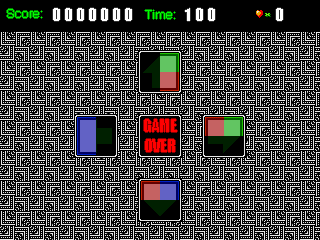 If you have played Assembloids on Atari 2600 or on C64 then it's almost the same game.
You need to fill all the empty squares and you have 2 seconds to move your 1/4 square.
Of course , you'll lose a live if you move a 1/4 square over another one.
Download :
Version 0.6
You can't go to the options yet and there's no sound but it's playable.