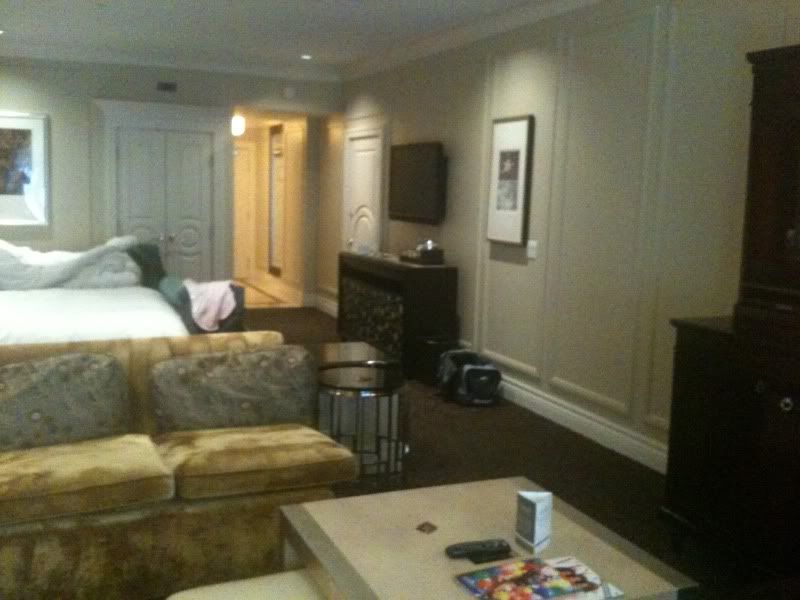 This is the biggest room (suite?) I've ever stayed (try to appreciate in London rooms are usually tiny)
I have:
-seperate bathroom, shower room and toilet.
-Bar
-two beds.
-seating for 10
-dining area
-porch
-2 warddrobes
-3 TVs
-3 phones
WTF!!??
oh, and, no coffee machine. which is barbaric.
and million women in the shortest of all low cut dresses. which is distracting. very, very distracting.
...and someone needs to have stern talk to the USA about toilets. They are too shallow. Not french/japanese shallow, but still, too shallow. You're waaaay to close to your business.