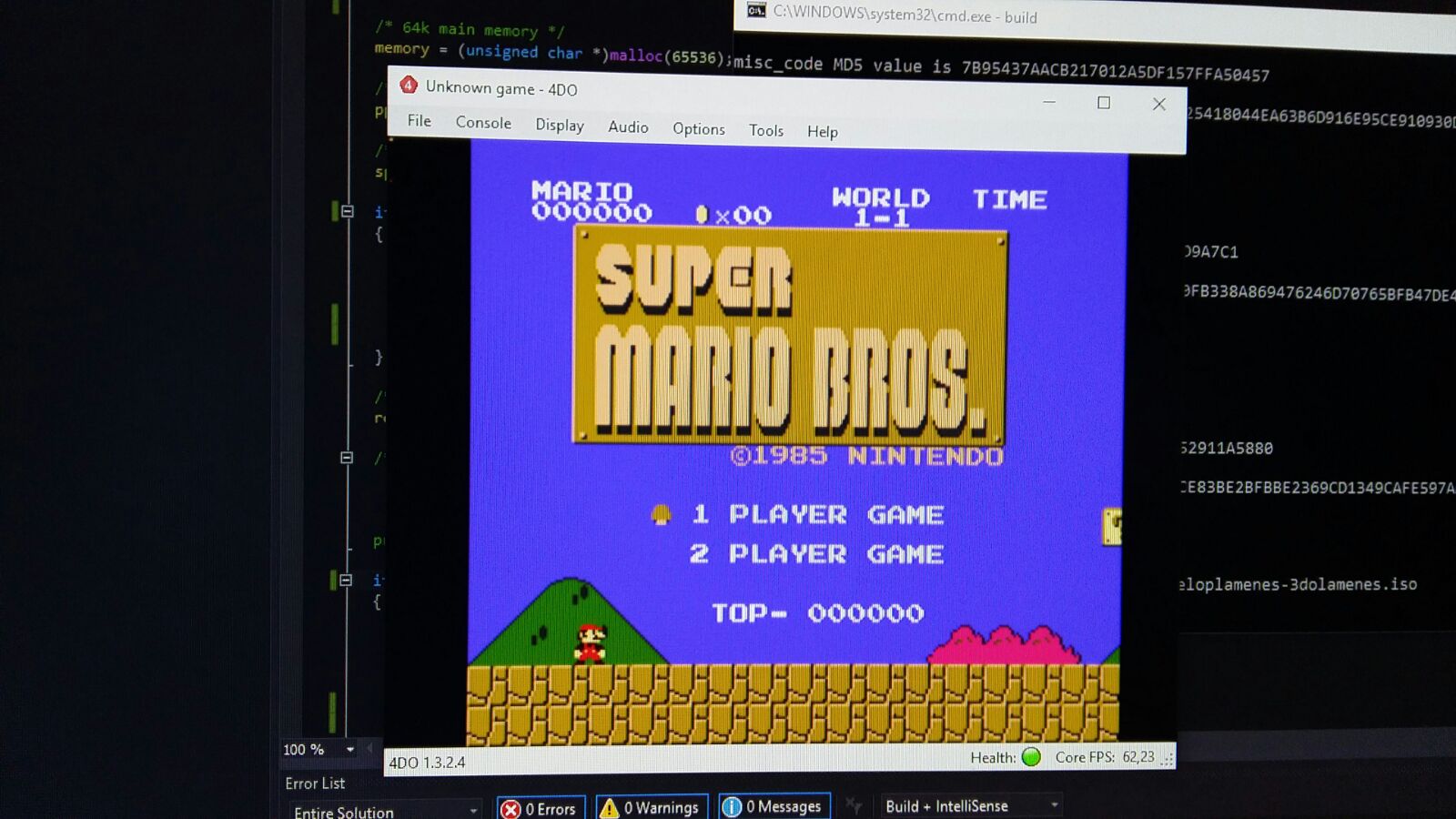 A year after i announced it, Saffron and I got LameNES working properly.
LameNES isn't the most accurate or even the fastest NES emulator out there but it was very simple to work with
so there's that.
You can emulate early nes games, although very slowly. (like less than 1 FPS)
You can swap out the default rom with your own if you want to but you'll have
to rebuild the ISO with the provided software OperaFS for that.
Download it here
Anyways, enjoy your 1 FPS Nes games on your 3DO !