So I've got some unreleased 3DO titles and I'm going to start doing some reviews on them.
I thought I would start with this game: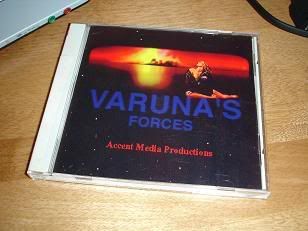 Varuna's Forces. This was due out second quarter 1996 and unfortunately did not see release.
I was thinking I would dig up as much information about this game as I can through my collection of old 3DO/3DO related gaming magazines, online sources and of course playing through the game. Then I will make an attempt at writing a review of the title.
I will then continue the process for more of the unreleased games that I have for the 3DO.
I also wanted to ask if anyone has any information on this game (of any or the upcoming games I review) to please contribute and I will include that information in the review.