Ok years ago when OlderGames released the encrypted 3DO games I got in contact with the now infamous owner. He was going to send me the artwork he used to make the covers and I was going to convert them to jewel case versions. He never ended up sending me them.
I then began work on my own versions after finding the original art for
Decathlon
. I was holding off on releasing them until I had finished a manual for
Deca
and I also asked 3DOKid to do a write up for the back of the elusive
Footie
. Neither of which ended up happening. After finishing some of the covers I left the work undone and forgot about them. Now I will release the covers if someone can write me a good review of the game worded as if they were going to put it on the back of CD case.
The original front art.
(Do not ask me who I got it from)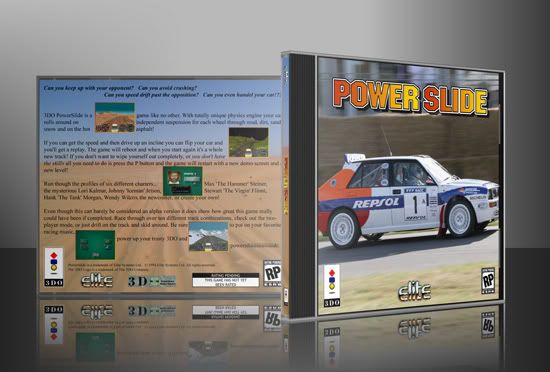 Car is my best guess at the main car you drive, remade the title very nicely.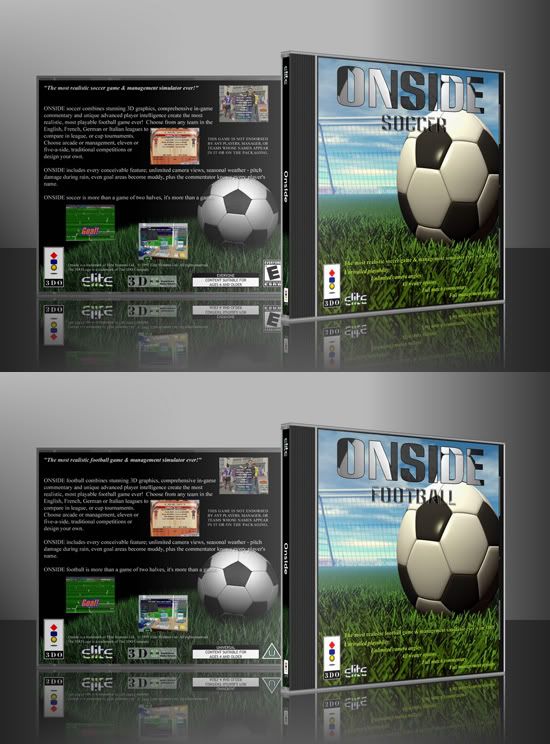 For US and the rest of the world.
There is also a double case version of this.
Your challenge. I made the cover a stadium because of how you can choose your viewing angle from the stadium in the game.