It's that time again.
Time to test your 3DO knowledge. (By defiinition, Lightning is therefore disqualified
)
Joking aside, with the Holiday season upon us, I thought we could have a little fun trying to deduce what it is that is pictured in the first image below, and I do not mean the Policenauts game.
Rather, the larger of the two items in the brown box. The Policenauts game is there for two reasons.
1. To give a size reference to the mystery item.
2. It is the prize to be awarded to the first person to name the mystery item correctly.
Now then, a few pieces of information to go along with the pictures.
1. The big brown box is the official box that the mystery item was packaged in.
2. The mystery item was officially made for the 3DO system.
3. It is a piece of hardware that plugs into the 3DO system.
4. This item was briefly advertised in some Japanese 3DO literature.
5. To my knowledge, this item has never before been discussed on this forum.
6. That's it for now...
Rules:
1. One guess per round per person.
2. After each round of guesses, if no one is correct, an additional piece of information will be appended to the first post and a new round of guessing can begin.
Here is the picture of the mystery item: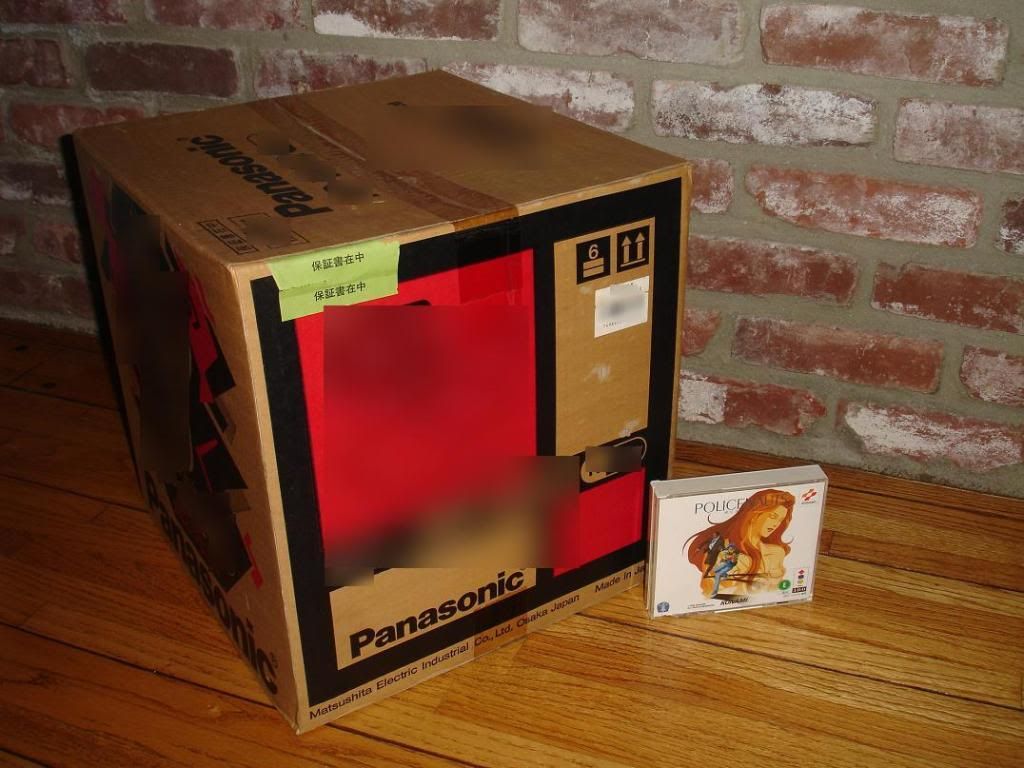 Here are some pictures of the prize. Unfortunately, the case is cracked on the side. However, both of the disks are pretty much mint without any scratches.
I will pay to have the game shipped to whatever address the winner provides me with (so hopefully the person who wins lives in the States LOL).